This detailed website speed optimization guide will show you how important it is to have a fast website. Of course, it also covers the methods and tips for improving the loading time.
Site performance optimization, an essential focus for technically superior website design, is a key factor in the success of modern online businesses. After all, slow-loading web pages are frustrating for visitors and look for alternatives. On the other hand, good site performance boosts a company's bottom line. The fact is that "frustration" is a kind of virtue in the digital world!
"Speed ​​UP = Sales UP " !
You can understand "the importance of building a fast-loading and clean site" from the detailed speed optimization guide consisting of the following 6 chapters. Countless research papers and benchmarks prove that site speed optimization is one of the most affordable and high ROI investments!
This guide will explain the technical aspects as well as provide simple steps to get you started with your implementation right away. Hope it helps (and should be worth the share)! 😄
Loading pages at super-fast speeds improves visitor engagement and retention, leading to higher sales. A recent Aberdeen Group survey found that instant response to websites increased conversion rates, reducing customer satisfaction by 16%, page views by 11%, and conversion rates by 7% for every second of page load delay. It is said that.
Chapter 1: Overview of Website Speed ​​Optimization
What exactly is page speed?
The term "page speed" basically refers to the time it takes for a web page or media content to be downloaded from a website rental server and displayed in the requesting web browser. "Page load time" is the time between clicking a link and displaying the entire content of the web page in the requesting browser.
There are three core elements that are essential to understanding page speed in the context of user experience and website performance.
The time it takes to deliver the requested information and accompanying HTML content to the browser
Browser response to page load request
What the end user sees when the requested web page is rendered in the browser (this is what the user ultimately perceives as page load speed).
Website performance ultimately affects the ranking of search engines with their own private algorithms that take into account page speed, user experience, website responsiveness, and many other website performance metrics . ..
An absolutely important principle in maximizing site performance is to focus on optimizing page speed from scratch. Performance optimization plugins, server-side scripts, and final tweaks have a limited impact on page speed and load time (although the changes are visible, of course). However, web developers and online business owners tend to overlook page load times during the development and design strategy stages of their site.
How late is it actually?
Anything slower than blinking ( 400 milliseconds ) is a "delay". Google engineers have found that a user's search behavior is hindered by a page load time difference of "0.4 seconds," which is barely perceptible to humans.
Technology has long contributed to improving the Internet experience. The "overcrowded" online space of the 1990s, often referred to as "World Wide Weight" (meaning "worldwide wait time" by playing with the World Wide Web), is a telecommunications and networking technology. Innovation has revolutionized the way digital information is transmitted over the Internet. Today's online businesses have all the resources they need to deliver content instantly, but to leverage and complement those resources, they are speed-optimized to provide the best user experience. You need a website.
Harry Shum, a computer scientist familiar with Microsoft's speed, believes that the page load difference of "0.25 seconds (whether fast or slow)" is a magical number that determines the competitive advantage of an online business. increase.
So what happens if it takes a long time to load?
If it takes more than 4 seconds to load, one in four visitors will leave the website. 46% of users don't even visit poorly performing websites again. Website owners have only 5 seconds to give (before a visitor considers leaving). If it takes more than 5 seconds to load, 74% of users who visit your mobile site will leave your site. Every second of page load delay can cost Amazon (and comparable online sellers) $ 1.6 billion annually .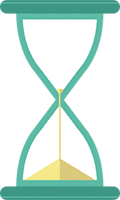 Forty- seven percent of e-commerce users expect page loads in less than two seconds (and consider leaving if it takes longer). 40% of users leave the site when the wait time reaches 3 seconds (before the performance analysis tool understands the presence of visitors on the site). The average peak load time for conversions is only 2 seconds. If you can achieve this number, it will be faster than the millions of sites in the world.
So … what happens when the speed of the site increases ?
When Mozilla increased the page speed by 2.2 seconds, Firefox downloads increased by 15.4 percent, or 10 million per year ! Walmart is experiencing a 2% increase in conversion rate for every second of page load time . The numbers don't lie!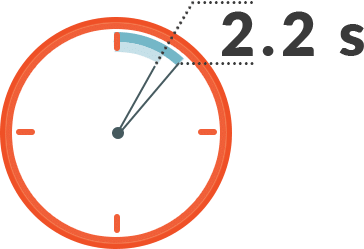 Acceptable website performance (from a neuroscience and rhythm perspective)
100 milliseconds. This is the time when the occipital lobe of the human brain can store visual information as sensory memory.
Google researchers suggest that page load times of less than 100 ms give visitors the illusion of an instant response to the site (because the brain's visual sensory memory processing is performed in 100ms). I am. The stored memory is automatically cleared after 0.1 seconds because the photoreceptor cells of the eye send more information to the occipital lobe.
A page load time of 1 second is enough to maintain a seamless flow of thought. Users can control the browsing operation themselves (unless the site does not respond as expected) and feel no mental stress.
A 10 second delay will almost certainly cut your visitor concentration. Due to impatience, conflict, and a "feeling of being neglected," visitors usually do not revisit such slow websites.
Human behavior caused by psychological challenges
By the way, the choice to leave the site due to slow page speeds is not always the fastest way to access the information you need on the web. If the average user is slow to respond, instead of waiting a few seconds, they will look for another (fast) site. This action usually takes a few minutes.Are you suffering from downtime or WordPress anomalies? TB is a hosting solution designed to save you time! Check out our features.
And given that the web is an "information ocean," users will eventually find the information they need on some other website. The loser here is a website that has posted the exact information and services it is looking for (it exists on the site) but has not been able to provide it to its customers online at sufficient speed.
Oddly enough, visitors spend more time looking for information on other sites than waiting a few seconds for the appropriate (that is, the information they want) website to load. This experience is similar to what happened at Houston Airport a few years ago (which led to a clever solution).
Airport passengers had to walk to the baggage claim area for one minute and wait another seven minutes to pick up their luggage there. The customer center was flooded with complaints of "slow service."
There, airport executives come up with great ideas for "solving" problems. I moved the arrival gate far away and put the luggage pick-up turntable at the back.
Passengers took 6 minutes to travel to the baggage claim area, where they waited 2 minutes. What do you think the result is? No complaints. No passengers are dissatisfied, except in cases where their legs are tired.
Click here for a similar story. Elevators are equipped with mirrors, so users are obsessed with grooming and don't really think about the time spent traveling. The psychology seen here is similar to the behavior of site visitors. Similar general principles apply to online businesses as well. "Waiting time" is not absolute, but is actually defined by "how long it feels".
And even in online businesses, like Houston airport executives, you can use human psychological techniques … in fact, the one and only formula that allows individual visitors to withstand the response time of the site. Does not exist. Alternatively, you can reduce the objective wait time for delivering the requested content to your visitors by providing a responsive site. Both of the above are possible if your website is designed to respond instantly and provide a high level and seamless user experience.
This guide focuses on the latter approach and aims to maximize the potential of your online business by actually optimizing website performance, thereby increasing customer satisfaction, retention and loyalty. increase.
The pillars of this guide are:
Chapter 2: Website performance determines business success
Impact of performance on sales
Website performance is directly linked to the user experience. Faster page speeds mean a compelling online shopping experience that boosts sales and ultimately determines the success of your online business. At the heart of the industry, Google has incorporated page speed into its search algorithms since it experienced a compelling correlation that poor website performance leads to lower sales. This search engine giant once experienced a 20% drop in traffic due to a 0.5 second delay in page load time.
Google solved the problem quickly and saved little market share, but the same is not true for online businesses that haven't established a presence in the highly competitive online market.
Q: So how does website performance affect the average online business sales?
A: A surprisingly big change. This is the only answer!
Consulting firm Forrester recently investigated the current state of consumer expectations for online shopping. We see the fact that high-performance websites are growing rapidly, while low-end websites are overwhelming in terms of revenue.
According to a survey, 88% of Internet users prefer an online store that offers a high-performance, easy-to-use website experience, and about 50 % leave websites that don't load within 3 seconds.
As a result, these differences affect sales. 79% of dissatisfied customers will never revisit poorly performing sites (unless your site is Google or Amazon). Forty-six percent of dissatisfied customers continue to have a negative impression, and 44% share such ratings with others. The impact is not limited to the Internet world, as 87% of consumers shop both in-store and online.
Obviously, while service and product quality have the greatest impact on business sales, it's important to create a positive impression in order to turn site visitors into online buyers. Features such as fast page display and a smooth payment process on e-commerce sites can impress, ultimately drive customer sales and earn loyalty.
Performance impacts conversions
It's the most important and powerful indicator for any business, and the conversion rate needed to compete online is generally determined by your website's KPIs.
When it comes to fighting online, traditional marketing methods alone do not improve conversion rates. You need to improve the user experience on your website, such as page speed and website responsiveness.
During the 2011 presidential election, Obama's fundraising campaign earned $ 34 million by reducing page load times from 5 seconds to 2 seconds on the Obama for America site. Increased . This means that your website's performance has improved by just 3 seconds, and your donation conversion rate has increased by 14%.
Leading potential customers to the front door of a physical store requires a well-developed marketing plan and advertising campaign. Also, once a consumer enters a store, they usually do not leave the store without making a purchase.
Online, it takes much less effort to attract users to an e-commerce site. Internet users do not hesitate to click on links to web pages that they have never visited before. Search engine optimization (SEO) and social media advertising are often effective .
If you don't provide the information you need within an acceptable number of seconds, you can easily leave the site (which is convenient for your visitors). Users who can't wait don't bother with a few (which should be annoying) clicks compared to waiting!
In short, user experience in the context of website performance and responsiveness is a key factor in determining conversion rates in the online retail market. Above all, e-commerce should focus on consumer convenience and delivering the right information, products and services to potential customers in the right time and efficiently.
Keep page speeds so that users don't leave your site due to website performance issues. If this is neglected, neither of the above will be possible. Do you know the performance of your site that is affecting your conversion rate? Google's Test My Site tool is useful (see example below).
Performance impacts user engagement
User engagement data plays an important role in devising online sales optimization strategies. They understand the importance of tools that analyze and predict successful businesses in the competitive online market, website performance, and actions that bridge page speed and revenue.
Enhancing user engagement with responsive, fast-loading websites often means successful online business. User engagement relies heavily on the limitations humans face when storing short-term memory for more than a few seconds, and the desire of humans to control their machines under all circumstances.
For low-performance (relatively) websites, when page load times exceed human patience and fail to process user requests, they provide an efficient and accurate response. It makes me feel incompetent and incompetent.
On the other hand, high-performance websites (also relative perspectives) make a difference in the three parameters that determine user engagement: user emotions, mental state, and interactions. These three create an emotional, cognitive, and behavioral connection between a human visitor (bots are another story!) And a website.
Once this connection is established, online businesses will leverage user engagement characteristics such as attention, motivation, and trust to turn visitors into customers, repeaters, and even brand ambassadors (social media and off-the-Internet customer acquisition). ) Can be changed.
Performance impacts operating costs and revenue
Investing is required to optimize the performance of your site. Capital spending is incurred to reduce page load times by a few seconds. However, the result is an inevitable increase in revenue and a decrease in operating costs and hardware investment.
E-commerce giant Shopzilla has reduced its operating budget by 50% by reducing page load times from 7 seconds to 2 seconds . The improved performance of the website design has allowed the company to use the same hardware resources to efficiently handle the requests of the same amount of website users. Revenue is up 12 % by responding to increased web traffic by improving website responsiveness without making additional investment in expanding hardware resources .
Improved website KPIs will also improve your AdWords quality score and reduce your cost-per-click (CPC). Online businesses with high quality scores and page speeds can spend their advertising budget efficiently and effectively, maximizing reach and reaching more customers without the need for additional capital spending. You can approach.
On the other hand, slower sites have the lowest resource utilization. Bing conducts an independent survey of website performance that impacts revenue. As a result, we found that for every two seconds of delay in delivering search queries, we lost 4.3% of revenue per user.
And even if the delay is eliminated, consumer behavior will not change dramatically. When Google removed the 0.4 second delay in providing search results, user searches were reduced by 0.21% , even though the web page was functioning optimally .
Special work to improve the performance of the website may temporarily increase capital spending, but this investment will lead to higher profits and lower operating costs, so the final compromise is will arrive.
Performance impacts usability
Websites with steep learning curves can retain customers efficiently. Internet users usually consider the time it takes to figure out (learn) how to use an alternative site as a significant switching cost. That's why there is a mechanism for users to stick to the online services offered by high-performance websites.
Supporting usability and customer loyalty are website KPIs (page speed, load times, website responsiveness to user requests, etc.). Considering these factors when envisioning website speed optimization, characteristics such as site reliability, interactivity, and information relevance are considered a subset of the end user's usability of the website.
Similarly, web crawlers and search engines are a subset of search engine optimization that influences search result ranking: page speed, usability, user experience, responsiveness, and site reachability by global visitors. Measure your website's performance from the perspective of.
End users want the following characteristics that affect the usability of their website:
Easy to operate, navigate and understand
The desired information and control functions are provided directly
Accessed from all devices, machines, operating systems, browsers, regions and countries
Get legitimate, reliable, quality information, products, and services with a minimum of clicks and browser requests.
Meeting these expectations is essential to maximizing website performance, usability, and customer loyalty. All of this is a factor in paving the way for online business success.
Chapter 3: Speed-optimized mobile sites outperform desktops
Mobile is, so to speak, the future of the digital industry. Mobile devices are on the rise to reach humanity as a whole. The number of registered smartphones is 2.32 billion . This is about 30% of the world's population in 2017. And this trend is hurting online businesses that have been slow to enter the mobile internet marketing space.
Success on the Internet depends on being able to adopt a mobile-first approach to reach a rapidly growing number of mobile users. And organizations that effectively target a large mobile population will see unimaginable results.
On the other hand, desktop internet marketing looks like a fad for the last decade. You can find out by searching Google for terms such as "post-PC era," "PC sales slump," and "desktop obsolete." Organizations that stick only to desktop users will face a somewhat darker future.
Even those who are lagging behind in the industry can now adopt a mobile-first strategy. However, this approach is optimized for mobile users. If this is not done, even future-oriented challenges will not lead to favorable results.
If you go wrong and miss important steps in your move to mobile, you will not be able to reach mobile users efficiently and effectively. The lack of responsive, high-performance mobile websites can make that happen.
Mobile VS Desktop – Why Is This Important?
The first reason to worry about mobile is … "everyone else is paying attention". Competition on mobile is fierce, and in 2014 Yahoo's CEO called it a " turning point " for the Internet. And her insight was on target! Stone Temple used Similar Web to compile statistics in 2017, and the results are not particularly surprising. Mobile accounted for more than 50% of 77 billion website visits.
There are other data like this.
87% of Americans Own Mobile Devices
45% of them own smartphones
90% of them use the internet on mobile
The mobile user spends an average of 4 hours on the internet browsing the internet every day.
74% leave mobile websites that don't load within 5 seconds
One thing to keep in mind is to treat mobile and desktop separately, at least from a site design perspective. Ignoring this idea, the mobile user experience of accessing the desktop version of a website is usually unfavorable in terms of page load times, ease of use, and features. Beyond this core point of mobile websites is the following issues:
Decreased mobile purchases: Smartphone shoppers tend to be more distracted and less patient than desktop users.
Losing to competitors: According to a survey of more than 1000 adult smartphone users in the United States, about 75% of respondents prioritize revisiting mobile e-commerce sites that provide a quality mobile user experience.
Losing Brand Value: If you're on a mobile site that just shrinks the HTML of your desktop website and requires visitors to zoom in and out to browse the page, users then get involved. It may not be possible to have.
This makes it impossible to serve the following purposes in terms of reaching customers on the mobile Internet.
Expanding customer base
New advertising options
Efficiently provide high-quality services in consideration of user convenience
(Most concerned) Adopt mobile web productively for business development
Desktop and mobile differ in technology resources, form factors, and user interfaces (all aspects of a website's performance-optimized implementation). Failure to individually optimize mobile websites to provide the best mobile website performance will reduce various website KPIs and negatively impact the mobile user experience.
Thanks to mobile technology, you can comfortably use the Internet on the go, lying on the sofa, or walking. The desire to control the operation of a website outweighs that on the desktop. Delivering mobile website content in as little as two seconds can earn customer loyalty and make a big difference in long-term business relationships with mobile internet users.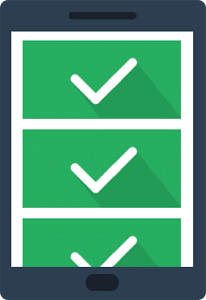 High performance mobile website and high conversion rate
Increasing the performance of mobile sites is a clear priority for e-commerce operators, given the large number of people shopping in online stores using mobile devices. According to a recent survey , the e-commerce business may be missing out on millions of mobile users. Shoppers using mobile devices have an average conversion rate of about 80% for desktop users.
Small e-commerce businesses with low-performance mobile websites average an average conversion rate of 0.6%, while desktop e-commerce providers of the same size have a conversion rate of 1.6%.
Tablet users, on the other hand, spend 20 percent more than desktop users. If you're about to embark on mobile internet marketing, you can target this audience (someday — in the distant future — to replace your desktop audience).
Even if it takes time for a complete shift, the focus on mobile users will continue to grow exponentially. Mobile site search engine optimization has been promoted to its own field, as has mobile site speed optimization. The elements that make up this are as follows.
Improved page speed
Reduced page load time
Efficient delivery of media-rich content
Download speed
Use the best site format
Website-wide navigation and ease of use
A mechanism that minimizes user operations with an inherently complex system called the mobile Internet
By clearing these, even small sites struggling to optimize for mobile will have a conversion rate of up to 1.2% (twice the conversion rate of desktop sites), and 80% revenue per conversion on desktop version sites. You can compete with the big sites you are proud of.
The fastest person stands at the top of the podium
It's no wonder Fortune 100 companies are averaging 5 seconds to load pages on their mobile websites — 2 seconds faster than the average tolerance of up to 7 seconds.
However, for e-commerce sites, just 5 seconds to load a page can be enough to create a exit. Also, some retail sites are as fast as Google, at least 1 second!
Surprisingly fast, perhaps like Google, focused on page speed and website responsiveness. However, this is the average page load time of 16 of the top 100 multi-channel retailers that benefit from very fast mobile websites and generate billions of dollars in revenue from mobile users. am.
Google describes many changes ( here and here ) in the design of mobile websites . This is to display a web page on your mobile screen within 1 second. By the way, even if you're not a Fortune 100 company or a top 100 e-commerce site owner. Click here for those who develop mobile webs on a daily basis — The World Wide Web Consortium (W3C), a non-profit organization, publishes best practices ( here and here ). It's a long story, but it turns out that mobile website optimization is a really important and meaningful topic.
And for business owners who hire web developers to design responsive, speed-optimized mobile websites — there are three elements that need to be improved:
Smooth grid
Flexible image
Media queries
Also, the design should focus on the following elements:
Masthead
Image gallery
Product Description
Supplementary information
footer
Customers appreciate fast-responsive websites and very short page load times. Mobile technology continues to evolve with increasing reliance on smartphones and tablets, and the "ge" character of deceleration cannot be seen. Industry-leading e-commerce sites are well aware of the importance of efficiently delivering site content from web servers to the smaller screens of mobile screens. By doing it right on a thoroughly designed mobile platform-only website, site users can make purchases quickly and without hesitation, which ultimately is the endless source of revenue for their online business. It leads to creation.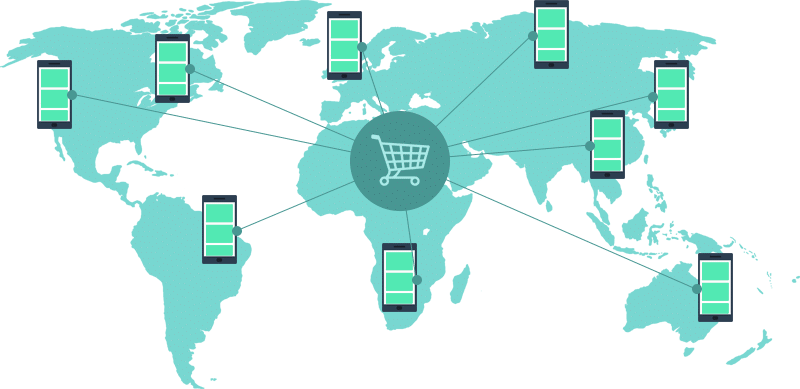 60% of consumers make quick purchases using only mobile devices. Mobile devices and desktop computers as well as laptops are considered equally important as a means of gathering information — 42% of users choose mobile and 43% choose personal computers. However, the convenience of accessing the web through mobile devices opens up the use of mobile internet and the potential for business opportunities.
If you're still not interested in mobile website performance, you should consider the possibilities you can achieve with speed-optimized mobile websites.
Chapter 4: Typical Business Mistakes That Degrade Site Performance
The online marketplace—the battlefield of ancient Greece—is a platform where only the most enthusiastic can survive, win or lose. And, like all the toughest battlefields, human factors (misjudgment, misunderstanding, ignorance) contribute significantly to the outcome of the competition.
However, online businesses and web administrators responsible for maintaining high-performance, fully optimized websites tend to overlook important web design factors that impede site load times. And the result is usually as dangerous as the Trojan horse (which was hit hard despite the size and control of the army) that broke through the fortress and conquered the town of Troy.
The competition for the success of online businesses is just as fierce — the difference is that there is a little less violence. In order to attract the attention of consumers, we need to provide the requested content most efficiently and accurately, regardless of the size of the company or past honors. Also, as with the human mistakes and ignorance that influenced the outcome of the Trojan War, the typical mistakes that undermine the performance of a website can change the outcome of online business competition indefinitely.
The "death border" (although it's just the right name) — the gap between the expected page load time of less than 2 seconds and the average site load time of 5 seconds — is a surprisingly careless website optimization. It may grow or shrink depending on tactics and business decisions. Contrary to popular opinion, speed optimization should ideally be implemented at every stage of website development, not after site construction (which many site owners realize the need at this stage). am.
The final tweaks and speed optimization techniques implemented after website development can improve page speed and at least reach the "death boundary". However, even within this zone, after the expected page load time of 2 seconds, the conversion rate drops by 7% with a delay of every second.
On the other hand, website owners who take speed optimization tactics seriously can improve website performance by avoiding the following fatal mistakes:
Mediocre web hosting service
The mistake of choosing a mediocre web hosting service can last forever. As of 2017, there are over 1.3 billion websites online, hosting spaces are crowded and fragmented. With the availability of a variety of hosting options worldwide, both businesses and individuals can own a site. The demand for cost-effective web hosting services is growing exponentially. In response, hosting providers are more than compromised in terms of quality of service in order to gain market share at low cost.
A mediocre web host that sells cost-effective services continues to maximize profitability by hosting thousands of websites in a single instance of a bloated Apache stack. A non-optimized server with thousands of public websites on a single server stack can't handle spikes in web traffic, multimedia content, and large files, which is a negative point for sites (especially for e-commerce). There is harm).
Web hosting and developers who downplay speed optimization, saying, "Everyone has high-speed communications these days," will experience financial losses and a loss of brand reputation for online businesses. Attractive website performance is essential to the success of your e-commerce business. It takes more than 3 seconds to load a website and 40% of the traffic is lost . 79% of dissatisfied visitors rarely return to such a slow e-commerce site!
Investing time and money in pursuing the highest quality web hosting services can be the key to ensuring a high performance website that generates huge revenues by efficiently and accurately attracting the attention of visitors. increase.
"Bandwidth thief" is right there
Optimizing the speed of your website requires continuous work, and using the best web hosting services in the world is not enough. Website design and feature changes aimed at maximizing revenue can overwhelm the bandwidth allocated to individual visitors and negatively impact website performance.
Too many widgets and plugins
Website owners and developers want to add more features. Widgets and plugins can add useful features to your site, but they also add a performance burden. Even minimal widgets such as Google+ buttonboxes can increase the site performance burden of page load times by as much as 2 seconds in some cases.
The Facebook Likes box adds over 40 HTTP requests. The element that causes the delay (see image below). At the client's site, 700 KB has been added to the overall weight. This is not good.
Minimizing add-ons is an essential part of maintaining optimal site performance. Even plugins installed in Sitecore provide the fastest response to browser requests and ultimately consume bandwidth.
The quality and functionality of the installed plugins can be much more important than the number. Plugins that query large amounts of data to perform complex operations need to do this outside the server, not inside a website hosting environment such as WordPress.
Too many ads and external services
At first glance, it's appealing, but if you sell too much space to a third-party advertiser, your website's performance will suffer significantly. Slow loading due to too many ads has a high bounce rate and negatively impacts overall site performance. The financial loss when the bounce rate is high outweighs the financial benefits of handing over vast website space to advertisers.
External services usually have two problems. One is simply a huge amount, and the other is that you have to wait for it to load.
If you have a lot of external services, you have to load them all and wait for information from them each time you load a page. The more calls and waits, the heavier the server load and the more likely you are to run into a second problem.
In some cases, the page may wait to load until the data transfer between the site and the external service is complete. The service is called in the header, and if there is a service interruption, the page load itself is denied.
According to one study , about 33% of latency will be added to the cost of generating revenue from banner ads. Annoying pop-up ads leave a higher percentage of visitors from your website. Affiliate code consumes valuable memory space in the hosting environment, even with just a few lines of script, and requires more processing cycles to deliver content to end users.
Nonetheless, online advertising is a valuable source of revenue for many online businesses (Google and Facebook are good examples). The best website advertising model helps increase website revenue while minimizing the cost of latency and page load delays.
Multimedia incompatible with over-bulging theme design
Attractive design themes and multimedia content attract the attention of visitors. However, if the content reaches the eyes of the impatient visitor fast enough. High-quality images and videos (bloated pixels and file sizes) take longer to download to the requesting browser, while poorer-quality (albeit lightweight) graphics take longer to load. Even if it is short, it hardly catches the user's attention.
However, graphics-intensive content is not always the decisive factor in conversion and sales. This is especially true for e-commerce websites (need to explain the value of the product and load fast product images and videos), not necessarily all about visual beauty.
Compatibility issues also affect the performance of multimedia and applications in a particular browser or region. Taking Google Chrome and Shockwave Flash as examples, the two rarely fit together perfectly. Similarly, government restrictions may prevent certain multimedia content from reaching users in the area.
If your site has non-functional multimedia content, it will require an excessive client / server communication cycle to reach the requesting browser. This ultimately leads to poor website performance. However, government policies and browser compatibility can change over time and are almost always unpredictable. Therefore, it is a challenge for site owners to perform reasonable maintenance considering all browsers, device form factors, and regions.
For e-commerce sites, quick loading and fully functional multimedia content are essential to retaining site visitors. For every 1 second delay in page load time, visitors feel frustrated, move away from slow sites, reduce conversion rates by 7%, reduce page views by 11%, and reduce customer satisfaction by 16%.
So do a little other code – sign-up forms and analysis tools
Using sign-up forms and analysis tools only adds a few lines to your website's core file. However, as this code takes up a lot of space on your website's backend, it becomes a factor competing for limited memory space in a short processing cycle. As a result, they do not move smoothly, each component begins to behave unpredictably, and usually consumes more processing cycles than expected.
From the end-user's point of view, excessive service is often unnecessary or, at best, second only to the main content of the website. Many websites host over 80 assets (images, plugins, add-ons, and other multimedia content), and not all of this content is delivered to the requesting browser according to user preferences. .. If the information requested by the end user is hampered by irrelevant sign-up forms, analytics code (or other content that adds unnecessary weight to the site), the investment for media-specific development will eventually end up. Has the opposite effect.
Mobile optimization neglect and redirect issues
Global smartphone subscriptions are expected to exceed 2.7 billion by 2019 . By that time, 83% of users will have access to the Internet via their mobile device. Thirty percent of e-commerce site traffic in 2016 came from mobile, and this number is growing exponentially with the explosive growth of smartphone users.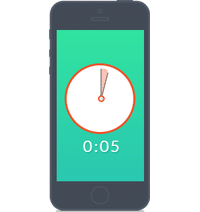 The slower loading of mobile websites and the less patience of visitors has further intensified the competition to get the attention of mobile users. 60% of mobile users expect their mobile site to load within 3 seconds. Also, on average, if it takes more than 5 seconds to load, 3 out of 4 people will leave the mobile site, while the average mobile site will take 6-10 seconds to load.
Excessive delays in mobile page load times most often occur when your website is not optimized and designed for high performance on mobile devices. Using a dedicated page optimized for smartphones does not always redirect mobile users to the intended mobile version (from a desktop website page).
A redirect is an operation that directs a user who wants to see one URL to another URL that contains (theoretically) accurate information. Redirects can be used, for example, to display an equivalent mobile version (to provide the best mobile website experience) to mobile users who request a desktop version of the page.
Any mistakes in this implementation will result in unnecessary movement between files before reaching the correct page. This causes an unnecessary delay before the end user actually loads the requested information.
This is similar to looking for a vacancy in a huge, crowded parking lot. Even if it looks like an empty space from a distance, a small car was parked when I moved there … Until I found a real empty space, I repeated this. Of course, it is possible for a driver to be frustrated and leave the space without finding a space.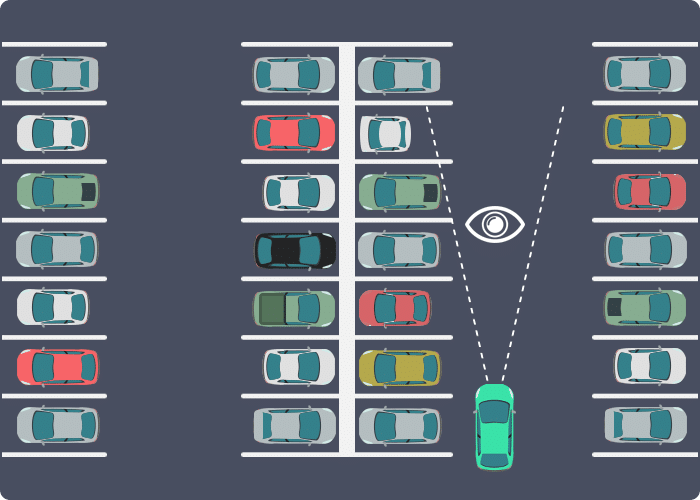 Redirecting mobile web traffic to an irrelevant desktop website version without providing mobile users with a speed-optimized mobile solution makes mobile site owners competitive in the market for mobile users. Will be lost.
Sites that aren't speed-optimized for mobile devices will suffer from mobile user experience issues. Issues such as redirect flaws, unplayable videos, bloated images and graphics, irrelevant links, and delivery of unwanted assets to mobile users can reduce site performance and increase bounce rates.
Only 10% of the wait period is the HTML response to the browser request, and the remaining 90% delay is due to page rendering, HTML parsing, code script execution, and embedded asset retrieval. You can reduce the page load time by using optimization tools and reviewing the site performance by fine-tuning the script, but the effect is limited compared to developing a site with optimization in mind from the beginning. The latter is the act of avoiding the possibility of ruining your online business due to poor site performance, which is an important marketing strategy and business decision.
Chapter 5: Website Speed ​​Test-Find out what's causing poor performance!
Web traffic and search engine rankings are key indicators of site performance. Importantly, neither is a direct statement of the success of your online business, but sales and conversion rates are your ultimate goals. E-commerce sites with (almost) 0% bounce rate, 15% conversion rate, and low search engine rankings with 10,000 unique visitors far outperform the top 100,000 unique visitor sites with only 0.01% conversion rate. Surpass.
When you start writing a discussion about conversion rate optimization, it can be as much as an encyclopedia. Trying to implement best practices on a "Noroma" site like Frankenstein requires patient investment for months before you see a significant improvement in conversion rates.
And it's more work to market a product or service to an online intolerant consumer than to implement a passive business strategy that enhances marketability. Online businesses focused on improving site performance will see immediate benefits in the form of higher conversion rates and faster sales.
Page speed, among other things, improves the user experience of your site, retains the interest of impatient online users, and enhances your market presence. A recent research report published by O'Reilly states that reducing page load times improves the end-user experience of websites and significantly improves sales and conversion rates. The stunning statistics are:
Improved page load time from 15 seconds to 7 seconds → 3% increase in conversions per second
Improved page load time from 7 seconds to 5 seconds → 2% increase in conversions per second
Improved page load time from 4 seconds to 2 seconds → 1% increase in conversions per second
This number describes how page speed plays a role in competitive online. It's not a simple story, but speeding up slow-loading sites is a relatively feasible aim. All you have to do is execute the speed optimization strategy correctly. But, of course, this "all you have to do" part is the songwriter, and you can't achieve it if your performance benchmarks are inaccurate, complex, or too extensive.
The speed optimization journey begins by identifying the most obvious and important front-end issues in a standard site performance testing process. Steve Souders , head performance engineer at Google, advises on this: "80-90% of end-user response time is spent on the front end. Start here." … apparently …
What to test
What to do before investigating the page slowdown issue. That's what the most influential site speed performance indicators are. This helps you pinpoint site performance flaws.
Initial page speed
It's nearly impossible to download large amounts of memory-consuming content within a few milliseconds after the browser initiates a request, requiring drastic improvements and speed optimizations for slow websites. .. Visitors often want to see key content or product information first. Adding a lot of additional graphics and features will increase the rendering time of the page.
Keeping your initial page speed fast (even if it takes a long time to render the entire content, such as bulky graphics) will keep your visitors in check. You can get an accurate picture of the situation by monitoring the initial speed by tracking the Time to First Byte (TTFB) or pinging the server. As a result, if it turns out to be taking too long, improvements need to be made in the form of backend, server-side and websitecore optimizations.
Full page load time
Monitoring the time it takes to render the entire page content to the requesting browser is essential to knowing the end user's site experience. This information will help you make the decision to deploy and optimize your hardware infrastructure to maximize site performance.
By monitoring this performance indicator on a regular basis, you can gain insight into your site's performance as you scale in terms of size and content type. You can then use this information to cache static content elsewhere, such as a content delivery network (CDN), and maintain a dedicated back-end server to efficiently deliver dynamically loaded content.
Region-based performance
One of the strengths of online business operations is the ability to expand reach in the global market. However, due to factors that limit communication between clients and servers, this reach is not always equally efficient and therefore not effective around the world. Government policies, bandwidth, and technology limits can impede optimal site performance in each region. That's why you need to test your website for speed and availability in different locations to see the performance of your site to the extent that it impacts your business around the world.
Load tolerance
Website performance depends on fluctuations in web traffic. Even a hosting server that handles a normal amount of load may not be able to guarantee page speed under excessive load. Perform stress tests, ramp tests, load tests, and other performance tests on your website to get an accurate picture of how much web traffic your website can handle before it slows down or goes down. Compare the results to your site's actual usage patterns to determine if you need a hardware upgrade to handle peak loads as efficiently as possible.
Web server CPU load
Even if your website is clean and well-designed with speed-optimized code, you're using shared hosting to handle thousands of websites on a single Apache server. , High performance cannot be achieved. Performance problems are exacerbated when the load peaks (the server's computing power is inadequate to handle website download requests efficiently). Hosting companies and operators hosting sites locally can monitor the CPU load on their servers to check the capabilities of the back-end hardware that will handle unexpected web traffic spikes.
Website database performance
Database performance is important for sites that work with dynamic content retrieved from back-end databases. In that sense, we need a mechanism to detect and warn of data transmission problems. By keeping an eye on the free disk space of the server that hosts your website, you can avoid errors and data loss that can lead to broken links and ultimately reduce site performance.
How to perform the test
Free and paid website performance testing services allow site owners to analyze web pages and discover solutions to implement to fill performance issues that impede page speed.
Search engine giants Google and Yahoo , as well as website monitoring specialists Pingdom and GTMetrix , provide page speed testing tools that give you valuable insights into your site's performance indicators for free. Scores and suggestions for improvements are displayed so that even site owners who are not familiar with this area can learn. Check out the detailed guide and take advantage of it.
How the above tools work
These tools use a variety of browsers to load your website and recreate the end-user's site experience across regions. You can monitor a wide range of performance bottlenecks, including file size, load times, response times, and requests related to various website parts (JavaScript, CSS files, HTML, images, etc.).
Performance scores are generated based on a set of rules designed in terms of web page performance and user experience. It takes into account resource caching, RTT (the time it takes to move between client and server), data download / upload size, and other factors that affect page speed.
Various performance optimization suggestions are displayed in anticipation of improved page speed. For example, if a large image file is served uncompressed, it is recommended to implement a compression method. Human error and ignorance can cause such problems, both of which are difficult to completely eliminate by human power alone. Page speed monitoring tools can at least help site owners identify problems and take appropriate steps to eradicate hidden website performance bottlenecks.
Test tutorial
The following test uses Pingdom, a free website speed test tool. Access Pingdom , follow the on-screen instructions to select a region (country), perform a test, and compare the final results. Enter the URL of your website and click the "Start Test" button.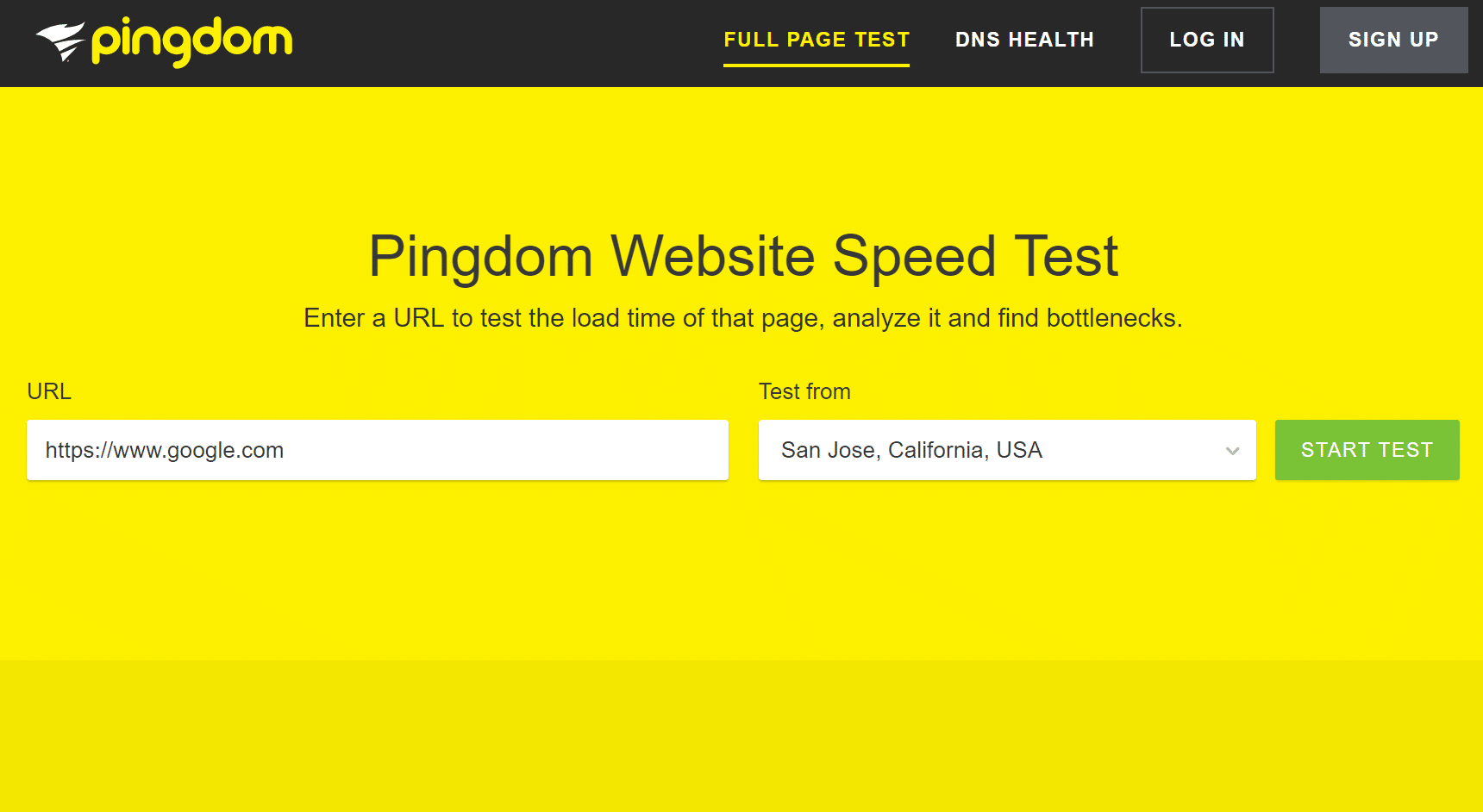 Then you can see data about your site, such as performance score, total load time, total page size, and number of requests on your website.

The Performance Insights section of the Pingdom Speed ​​Test Tool is very useful. All information displayed here is based on the rules of Google PageSpeed ​​Insight . In general, improving that content on your site should expect an overall reduction in load times.
In addition, it will list all the downloaded files in a waterfall chart format. It also supports sort by load order, load time, size, type, and URL.
Let's analyze the download performance of each file by reading the charts and results in the tool.

This tool will help you find the next best thing to do in speed-optimizing your website. In the sample test example above, you need to fix the error caused by the request not being found. However, it's important to understand that design element optimization for your site should start at the site development stage and be implemented on every new page as your website grows.
If you need more information on site performance troubleshooting with Pingdom, please see this detailed guide .
Which tool to choose
Each tool ( Google's Page Speed ​​Insights , Pingdom, GTMetrix , etc.) identifies problems from different browsers and regions (countries) and tests performance parameters and indicators in every way. Therefore, there are differences between performance assessments and test results, and no single tool is perfect for identifying all the performance bottlenecks in website design. However, in order to properly monitor the progress, it is recommended to use only one tool for the time being.
On the other hand, by testing with multiple tools, analyzing the design elements of different websites, and comparing the test results, you can gain reasonable insights to devise a website speed optimization strategy. You can get it.
Chapter 6: How to speed up your website
Developing a good website takes a lot of effort. Leading online businesses leverage their industry experience, overwhelming web development skills, and leading web hosting services to develop sites with excellent performance and user experience. However, some may have missed this starting point in their pursuit of speed-optimized sites. In such cases, you can take the approach of minimizing things when performing speed optimization tactics on a simple homebrew page. This can be (in most cases) a first aid for slow websites.
Background to investing in optimal site speed optimization solutions and services, website management, and possibly coding skills are essential to maximizing website performance. Strategic business awareness based on these will directly contribute to improving the performance of your website, which in turn will lead to online sales, lead generation, conversions and ultimately business success.
Optimization is an essential keyword for success on the net. Like the real world of planets, stars, and galaxies, the world of the Internet is fluid and requires continuous change and evolution. In fact, "change" is probably the only consistent process in both the real world and the Internet. Survival in these spaces depends on how well we can adapt to our resources and environment.
The same is true for site owners looking to succeed in their online business. We need to consider different market trends, changes in visitor behavior, IT technology advances at breakthrough rates under Moore's Law, and various site performance standards set by search engine giants.
Speed ​​optimization on your own
Online business owners and publishers adjust their sites to test and optimize website design factors that drive page speed to maintain consistent results in constant context. doing.
Image optimization
As a general rule of thumb, large files take longer to download than smaller files. Web page download time, also known as page load time, can be longer or shorter depending on the total size of the content assets downloaded from the hosting server to the requesting browser. High-resolution, large-sized images are the number one cause of web page size bloat, slowing down pages and frustrating visitors waiting to load a page.
According to the HTTP Archive , as of December 2017, images account for an average of 66 % of the total weight of web pages. The following image optimization best practices can reduce the negative impact of images on your website's speed.
Format selection: Use JPG if image quality is a high priority. With JPG, you can do some processing without significantly reducing the image quality. Use PNG format for images that include icons, logos, illustrations, signs, and text. Use GIFs only for small or simple images, and avoid BMPs or TIFFs.
Appropriate sizing: Adjust the size of the image to the size (width) of the web page template while adjusting the payload data size. You can use the image flexibly by using the resizing function of the browser, fixing the width and setting the height automatically.
Compression: Image compression is a balance between size and image quality. For JPG, 60-70% compression gives the right balance. For retina screens, increase the image size (JPG) by 150-200 percent, compress it by 30-40 percent, and shrink it again according to the size you need.
Reduce images: Minimize the number of images.
Solution for WordPress
Take advantage of image optimization plugins such as Imagify , ShortPixel Image Optimizer , Optimus WordPress Image Optimizer , WP Smush , TinyPNG , and EWWW Image Optimizer Cloud . In addition, you can reduce the load on your site when used in conjunction with tools that compress and optimize images off-site.
For more tips, see our detailed image optimization guide .
Optimize CSS code and delivery
Not long ago, 30 KB was the ideal page size. This includes the images, content, graphics, and code that make up the entire page. And with the evolution of CSS and JavaScript, the 30 KB limit has been broken while ensuring a rich user experience.
Still, modern CSS-coded websites are more powerful at efficiently and accurately downloading content from the hosting server to the requesting browser. So optimization isn't just about reducing file size. The following best practices ensure speed optimization of CSS delivery.
Simple code: You can reduce the size of your code by reducing the number of declarations and operators. The fewer lines of code, the fewer processing cycles and the more efficiently the website files can be delivered to the browser.
Addressing browser-specific CSS hacks: CSS is constantly exposed to the risk of complex browser-specific hacks (correction of declarations that add unnecessary weight to CSS script files). Meanwhile, speed-optimized CSS code is light and simple, and can be processed efficiently by the server.
CSS Shrinkage: Almost all site speed monitoring tools suggest reducing the weight of CSS code and increasing speed. Lightweight and compact code accelerates download, analysis, and execution, significantly reducing page load times.
Code location: Load the CSS code inside the <head> and load the JavaScript inside the <body> — because if you reference the CSS outside this section, the browser will not be able to display the CSS content immediately after downloading. ..
CSS delivery best practices

Do not use @import call
Remove unused CSS
Do not use CSS in HTML such as H1 and DIV tags
Use small inline CSS
Solution for WordPress
Autoptimize , WP Rocket , Cache Enabler , CloudFlare CDN , and W3 Total Cache are popular tools available for miniaturizing JavaScript and CSS.
JavaScript, CSS, HTML compression
In fact, speed optimization cannot be achieved by simply reducing the page size. Reducing the number of requests when delivering site content to the browser is also essential for optimization. You can do this by reducing CSS, HTML, and JavaScript requests. Request counts are less important than they used to be , with HTTP / 2 improvements. After all, optimize, shrink, and compress all your code (as much as possible).
Compression is especially important for uncached external files, inline JavaScript. Google recommends compressing all JavaScript files larger than 4096 bytes, and cutting at least 25 bytes can make a noticeable difference in page load times.
Designing a speed-optimized site requires a stance of thoroughly eliminating unwanted bytes from your code. Taking advantage of all available coding space and removing extra space, indentation, and space between lines while maintaining code readability reduces the overall size of core and frontend files. And for sites that have already been developed without considering this strategy, combining multiple server requests (HTML, JavaScript, CSS) into one can effectively reduce page load times.
However, over-immersion in HTML compression can lead to loss of website code fidelity — with excessive memory cycles for user agents to "guess" the missing resources needed to parse HTML files. It consumes CPU power. Monitor page load performance changes each time you implement compression so that only unwanted code and spaces are removed.
CSS, JavaScript, and HTML shrinking have common benefits — reduced network latency, reduced HTML requests, enhanced compression, faster browser downloads and executions, and ultimately faster page speeds and site speed measurement tools. It is an improvement of the score in.
The fewer plugins, the better!
Adding functionality using plugins comes at the cost of poor performance. Unfortunately, many publishers have added attractive but not really necessary features such as Gravatar, profiles, site stats, and font tools. Some people are using as many as 10 plugins only for SNS related plugins. The only benefit of this would be that you can avoid manual coding altogether.
About 80 plugins are implemented on many popular sites. However, this number is not an issue as long as the installed plugins are properly developed to avoid complex actions and expensive server processing.
Here are four questions you'll want to ask yourself each time to choose a quality plugin.
Do you perform complex operations?
Do you load many content assets and scripts?
Will the number of database queries in each page request increase?
Will the external API request be executed?
If the answer to all this question is "yes", then the plugin adoption is completely "no"!
It's a very crude question, but you'll also be curious about this — how many plugins are "too many"?
There is no "here" answer to this question. It depends on the individual website and plugin. Many WordPress savvy professionals recommend not using too many plugins. However, many high-performance websites use more than 80 plugins (avoid even one low-quality plugin that increases page load time by 0.5 seconds).
Similarly, using 10 plugins to perform multiple simple and unique tasks is a much better way than performing all the complex tasks in one plugin. The only exceptions are excellent plugins from trusted developers such as Yoast SEO WordPress SEO and All In One SEO Pack .
Solution for WordPress
You can check the performance of your WordPress plugin using the following tools.
NewRelic – A tool you can use to profile application performance
Limit / disable WordPress revisions
Revision control is one of the strengths of WordPress. The CMS automatically tracks your content changes and makes them available for later use. This is an unnecessary process for the server that is not really necessary in the first place. By controlling the number of revisions to save, you can reduce the wasteful burden that is at the core of your website.
You can work around this issue by simply writing the following code snippet into your wp-config.php file.
Click here to disable revisions.
Click here for the limit on the number of revisions.
Learn how to optimize your WordPress revisions to improve performance .
Database optimization
WordPress CMS stores posts, comments, pages and other forms of text and encrypted data in a single database. The exception is images and videos stored in the "wp_content" folder. This database tends to get complicated over time. It also includes unwanted content, revision data, and useless data.
The data that is not originally needed is as follows.
Spam comment
Unapproved comments
Post revision
Posts and pages in the trash
Database optimization focuses on removing unwanted data and content from cluttered databases, reducing their size, and allowing website hosting servers to efficiently retrieve the requested content in a minimum of processing cycles. to place. This includes using InnoDB (rather than MyISAM) for MySQL database tables. See also how to convert myISAM to InnoDB .
When it comes to overall WordPress and database performance, the wp_options table is also often overlooked. Automatic loading of data left over from third-party plugins and themes can cause delayed query times on your site, especially on older and larger sites. Learn how to clean up the wp_options table .
Solution for WordPress
Restrict / Disable / Delete Post Revisions
Add the following code to the wp-config.php file to automatically remove the contents of the Trash:define('EMPTY_TRASH_DAYS', 10 );"10" is the number of days until the data in the Trash is automatically deleted. Change it if necessary.
compression
According to Google, every day on the Internet, uncompressed web content wastes "99 years in human terms." Most modern web browsers support content compression, but not all sites provide compressed content. Visitors to such bandwidth-intensive sites will spend an enormous amount of time interacting with web pages. The main reasons for this unwanted (and most often unintentional) site behavior are misconfigured hosting servers, web proxies, old or buggy browsers, and antivirus software.
Uncompressed content results in very long page load times and negatively impacts bandwidth-constrained users who receive web content. When delivering uncompressed content, the communication between the browser and the server is generally as follows.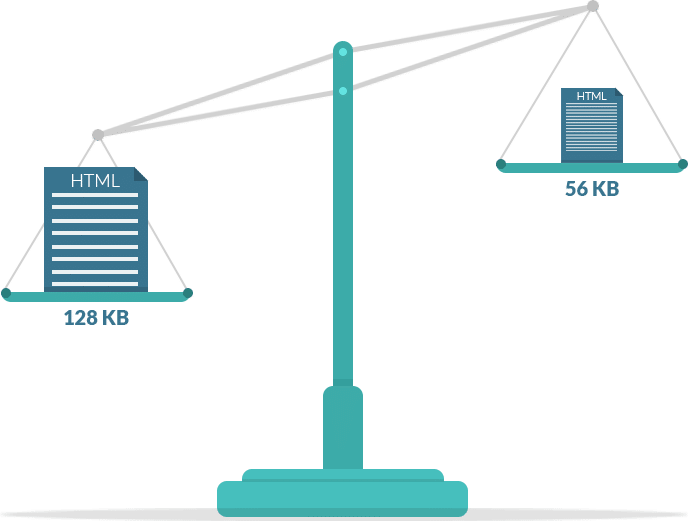 Browser: Hey, get /HeavyWeightChampion.html!
Server: Understood! (The server looks for the file in it)
Server: Yes, here is the 250 KB response code.
Browser: It's a lie … (End-users gennari … take tens of seconds to receive the requested content) (Note: the actual communication between the client and server is probably a bit more formal than the line above)
Most of the problems rely on the client-server HTML interaction. HTML files (which form almost all web content) have some redundant code instances. <Tags>, <Alts>, <HTML>, etc. are all repetitions of the same thing.
Google recommends the following compression methods to efficiently deliver your site's content:
Shrink JavaScript, HTML, CSS
Use the following techniques to ensure CSS and HTML code consistency:

Consistent case sensitivity (generally lowercase)
Consistent quoting of HTML tag attributes. Use consistent quotes for HTML tag attributes
Specify HTML attributes in the same order
Specify CSS key / value pairs in alphabetical order and in the same order

Enable gzip compression (gzip finds similar strings and code instances and temporarily replaces them with shorter characters, and the browser decompresses the gzip compressed file and restores it to its original form)
However, there are some caveats.
Do not gzip (compressed) images, PDFs, or other binary data
Gzip only data with a size of 150-1000 bytes (compression speed is meaningless unless it is faster than the time it takes to deliver uncompressed content)
Do not compress content for older browsers
If you do not follow the above recommendations, the compression and decompression overhead will actually result in larger file sizes and longer page load times.
Solution for WordPress
cache
Developers crave code simplicity in website design. Easy to write, read, and maintain, your code leads to an efficient website development process. Specifically, you can use the available functions frequently to isolate long code for a particular function.
However, adding extra loops or unwanted code will increase the rendering time of the page by a few milliseconds. During a spike in website traffic, millisecond delays build up and page speeds are well below acceptable standards.
To reduce this response time, you can deliver a cache of content instead of performing a render every time a user request is sent to the server. Web cache is a mechanism that temporarily stores a copy of web content and fulfills subsequent requests from the cache database when certain conditions are met. This process reduces the number of client-server interactions that occur when delivering (static) site content to the requesting browser.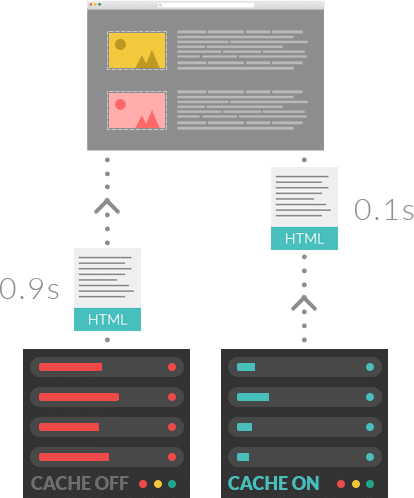 If your hosting service provider does not have a server-side cache, you can enable it with the following add-ons and configurations:
In addition to static (cacheable) content, websites also have dynamic information with varying attributes depending on each end user. So it doesn't make sense to save a cache of non-reusable dynamic content (even if it's a very slow process of rendering content without a cache).
Fragment cache
This is a technique for caching small elements of non-cacheable dynamic site content. When a web page with static or dynamic content is loaded, the hosting server processes the PHP code and queries the MySQL database to get the requested content. This "time- and resource-consuming" flow can be avoided by delivering the data stored as a cache.
The fragment cache stores the output of code blocks that are constant throughout different versions of dynamic content. When the code runs and reaches the cached portion for a given amount of time, the server queries and delivers the cached output instead of running iteratively until the time limit is reached.
This ensures cache-optimized content and maximizes page speed, even for e-commerce and membership-based sites that handle highly dynamic content. There are actually four types of cache available in TB. All of this is done automatically at the software or server level. Therefore, there is no need to use a third-party plugin.
Content Delivery Network (CDN)
The CDN is, so to speak, an enhanced version of cache optimization that enhances site performance, especially for web traffic distributed around the world. A CDN boasts a network of servers that host cached data for web pages. Visitors requesting such information will be forwarded to the nearest server in the network based on their location (country or region).
The benefits of a CDN, such as improved performance, high availability, and improved page rank, are expected to increase overall revenue. Click here for the reasons why you should use a CDN . TB offers all customers a free HTTP / 2 and IPv6 enabled CDN (at no additional charge).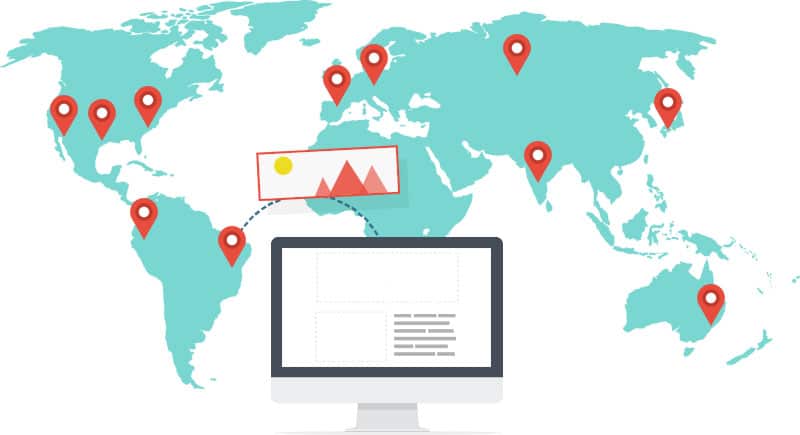 Switch to managed hosting!
WordPress contributes to the democratization of the web. Thanks to this, anyone can create their own blog and publish their products and services online with minimal investment. In general, site owners will use one of the following hosting services to run their website:
Free hosting: Popular with hobbyists
Shared Hosting: Popular with individuals who want to establish a presence in their online business at the lowest cost
Dedicated / Managed Hosting : Popular with individuals and small businesses who take their online presence seriously
Side-by-side hosting: popular with large corporations and government agencies with in-house IT teams to manage websites
Of these, adopting managed hosting for end-to-end website development and management services is the most cost-effective and productive option for maintaining ultra-high performance sites. Here are some of the features of managed hosting services that affect page speed and site performance:
Performance optimization – compression, code shrinkage, server-side caching, etc.
Cache optimization
Content optimization for performance – image optimization, control of unwanted data, etc.
Search engine optimization
Regular software updates
Plugin compatibility and deployment for best performance
Database optimization
Content delivery network
Performance testing and monitoring
Lightweight, speed-optimized server
Minimize client-to-server round trips through server-site configuration and maintenance
Using the latest versions of PHP and MariaDB
WordPress is faster with PHP 7
With the release of PHP 7 , performance has improved significantly. The difference is so big that you should prioritize this over implementing small optimizations on your WordPress site. The benchmarks below show that PHP 7 has achieved significant performance improvements over previous versions. Compared to PHP 5.6, in PHP 7 the system makes twice as many requests per second and has about half the latency.
I also ran a PHP benchmark on TB. Similar to the above results, we found that PHP 7.3 can execute about 3 times more transactions (requests) per second than PHP 5.6. PHP 7.3 is on average 9% faster than PHP 7.2.
WordPress 5.0 PHP 5.6: 64 requests / sec
WordPress 5.0 PHP 7.0: 71 requests / sec
WordPress 5.0 PHP 7.1: 98 requests / sec
WordPress 5.0 PHP 7.2: 18 requests / sec
WordPress 5.0 PHP 7.3 : 20 requests / sec 🏆
summary
The performance difference between PHP 5.6 and later versions of PHP is clear. That's why TB always keeps you up to date with the latest version. The faster PHP 7.4 was officially released as of November 28th and is currently available to all TB users.
Conclusion: The speed of the site is vital … on the contrary, it is no exaggeration to say "everything".
… Yes, well, you read the guide to the end! thank you for your company. From this article, I would appreciate it if you could bring back at least some helpful points! TB offers a premium managed WordPress hosting service. Let our infrastructure do all the server-side optimizations. If you are interested , please try the system .
If your guide helps, we hope you can share it with your friends and followers!